---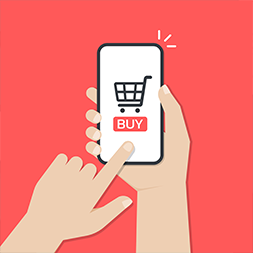 Payment methods
Payment for products purchased on our Site is possible by bank transfer, Paypal and / or mark.
---
Bank transfer
Upon completion of the purchase by sending the order, if the "Bank transfer" as a method of payment, you will receive all the data to make it directly by e-mail.

They are:
Heading / Nominee: F.lli D'acunzi s.r.l.
Account number: 27/267
Bank name: Intesa San Paolo
Address: Via V. Russo, Nocera Superiore
IBAN: IBAN IT14T0306976284100000002223
BIC / Swift: BCITITMM443

It is possible to proceed with the payment request by bank transfer by contacting us at the address [email protected] or by contacting Customer Service at (+39) 081 514 4949, from Monday to Friday, from 09:00 to 19:00, and at (+39) 349 742 0961, from Monday to Friday 24 hours a day.
---
Cash on Delivery
Cash on delivery is the payment method to pay directly upon delivery of the ordered products. IS It is possible to place orders with cash on delivery for a maximum amount of € 999 (*). This payment method provides for a fixed surcharge over the order total of 1% and in any case not less than € 5.00. Upon delivery, the customer will pay the total directly to the courier. For the cash on delivery payments, it is advisable to prepare the exact sum for the amount due. (*) Amount including shipping costs and cash on delivery surcharge.
---
Invoicing
For each confirmed / executed order an invoice and / or receipt will be issued. The same will accompany the goods during shipment or, in case of collection by hand, be remitted directly to the client. For the issuance of the invoice, the data provided by the customer during the procedure are authentic purchase. After issuing the tax document, it will not be possible to make any changes to the data indicated by the customer. For items on sale, the tax documentation will show the discounted amounts.